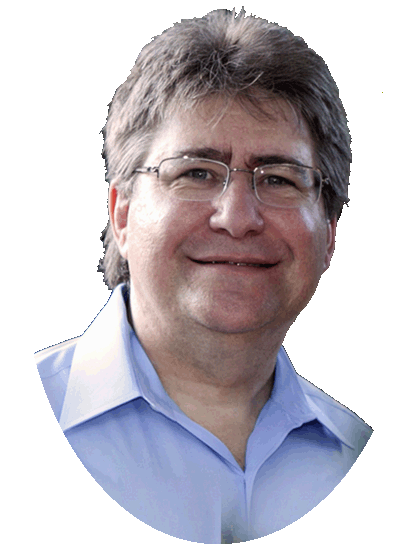 ©2019 Russell Paris



Russell H. Paris
Home | Resume | Portfolio | Hobbies | Contact


---
I am a native Californian who was raised in the San Fernando Valley. I have a B.A. in Economics from Brandeis University in Waltham, Massachusetts as well as a J.D. degree from Loyola Law School in Los Angeles. I spent time working in the fields of mortgage banking, property management, and commercial real estate before moving into graphic design, advertising and marketing.
In early 1993, my wife and I started up our own graphic design company, JRP Productions, which specializes in the design and printing of brochures, newsletters, stationery, posters, flyers, banners, ad layouts, and other print materials for businesses in the Los Angeles and Ventura County areas. We also create and manage websites and provide a large selection of stock and custom inviations for all occasions. We produce the highest in professional quality for a more reasonable cost than you might expect!
I am married to my high school sweetheart, Julie. We have three sons, three daughters-in-law and 4 amazing grandchildren. Besides computers, I also enjoy reading fantasy novels and listening to music. Since 1997, Julie and I have hosted Russ & Julie's House Concerts, a monthly concert series in our living room, which is our way of sharing the music we love with the community around us.
Since October 2013, I have also been working at the truly wonderful Thousand Oaks Library doing graphic design there.
---

"The quality of a person's life is in direct proportion to their commitment to excellence, regardless of their chosen field of endeavor." --Vincent Lombardi